Dry Etching System for fine process IC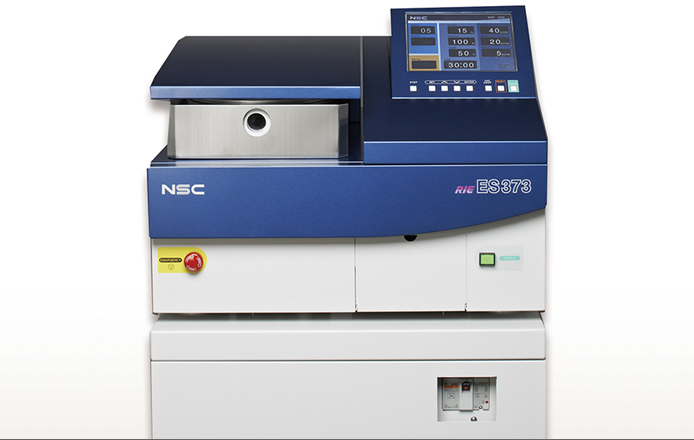 Outline / Feature
ES373 is Dry Etching System designed for Advanced LSI with Fine Process. It has superior functions and Ease of Use as system is specialized for LSI Failure Analysisthat has the capability for high aspect ratio etching on multi-layered devices. Memory function to store variable etching conditions.
Memory Function for Recipes & W-Step program Function
Saving the Etching condition, Easy Maintenance
Record of Operation History
Stage Temperature Control by Peltier Device
VCR Joint for Process Gas Pipe
Dry Pump is also available
Etching Result
Polyimide Etching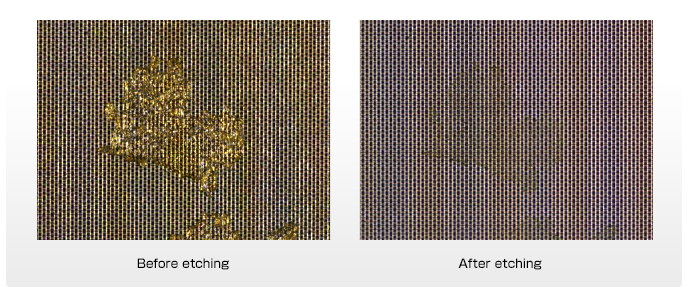 SiN and SiO2 Etching
Use CF4 and O2. Both Isotropic and Anisotropic etching can be performed.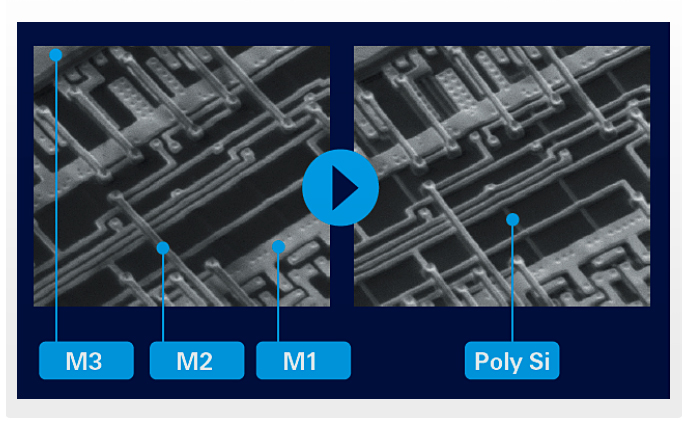 SiN and SiO2 Etching (Remain Poly-Silicon)
Poly-silicon will be etched when CF4 and O2 are used. Use CHF3 which has high selectivity ratio for Poly-silicon to remove SiN and SiO2 while remaining Poly-Silicon.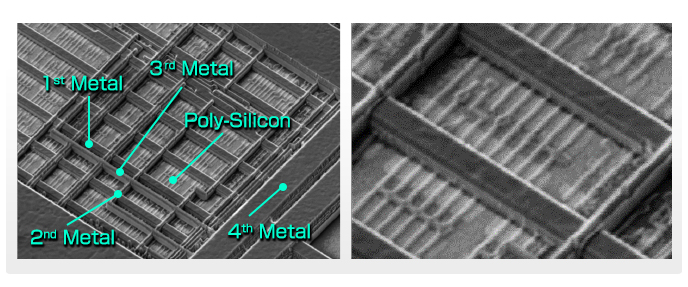 Poly-Silicon Etching
Use SF6 to etch Poly-silicon.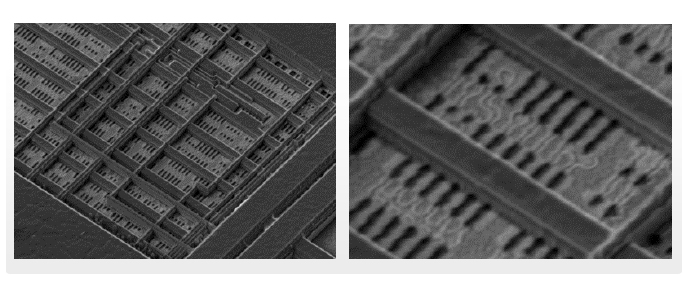 Epoxy Etching
Use O2 only to etch Epoxy.